Now as we don't have an app on the app or google play store (just yet), we have a way to get easy access to the team locum website.
Firstly we need to load up the website in a browser and sign in.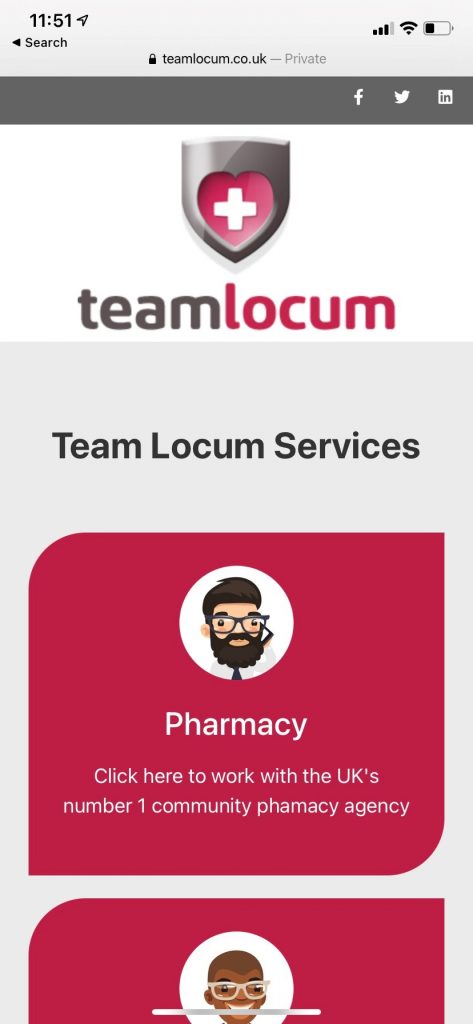 After you have signed in, you will need to click the settings button. iPhone its the box with the arrow pointing up and android the three lines. This will bring up a page similar to the one below.
Click add to home screen!
This will give you a hyperlink on your phone, just like an app that should remain signed in!