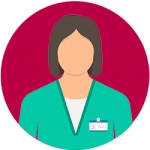 Job Description
One of the UK's leading Optical and Hearing Care Practices are looking to hire an Optometrist to join their growing branch.
As an Optometrist it's sometimes easy to feel pushed into your test room and left to your own devices, however this company are a family ran business and therefore like for you to feel including in everything. The front of staff in this store are experienced and care highly so they will provide you with a detailed information so that you can provide a seamless customer experience between you. Couple that with the active involvement of the Area Manager, who likes to get involved with the day to day running of the practice to make sure that you have everything you need to perform your job t the best of your ability – including listening to you regarding any potential new equipment needed.
On-going training will always be available to help develop yourself to that next stage and a competitive package in line with the industry will be provided.
Happy to consider part time or full time depending on your working needs.
If this sounds like the next opportunity for you then please don't hesitate to apply and we will get back to you straight away.
Other jobs you may like