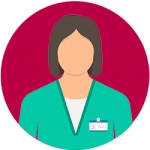 Job Description
One of the largest retailers and supermarkets in the UK are on the hunt for the right Pharmacy Manager to join their team. If you have the attitude to always want to do more than this could be a great opportunity to join a company who are like minded and with over 100 Pharmacies in their stores, they truly have a great network to support you as you need it.
From the supermarket through to other departments they like to work on a very holistic approach with focuses on their products being as fresh and good for you as possible – and this naturally carries over to the Pharmacy department. This means that you won't be here to just dispense prescriptions but you'll also be required to speak to patients and make sure they are living the right way, helping with weight loss, helping to stop smoking, speaking to patients about any concerns and queries they may have and helping with any general health consultations.
You're there to do more and support the community as much as possible.
You'll report in directly to the Store Manager which means that you have the opportunity to bed the Pharmacy as the heart of the store and it'll be your influence in the Pharmacy that pushes the Pharmacy in the community.
In return you'll receive opportunities for professional development, GPhC fees paid for, discounts in store for someone in your family or friend, bonus schemes and gym fees paid for amongst other things.
Other jobs you may like
Essex , England, United Kingdom