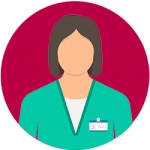 Job Detail
Job Description
Are you a Pharmacist looking for your next challenge?
Perhaps you already have Pharmacy Manager experience.
If you do or don't as long as you're the right type of person then the company would love to talk to you. They are open to a Pharmacist Manager or Support Pharmacist joining their team.
The company were established back in the 1980's as a single stand-alone Pharmacy, embedding themselves in the community. Today they boast over 140 stores. The stores which they've acquired were previously smaller multiples and these small multiples were also embedded in their respective communities. As such they're looking for a Pharmacist who is ready and willing to be a part of growing the Pharmacy and providing the best patient service possible in order to maintain the existing reputation and relationships.
This store can be slightly flexible upon hours, predominantly will be open 0900-1800 and that's to include a Saturday rota so you won't be required to work every Saturday.
The store is well staffed with long standing staff members and therefore you will join and feel instantly supported by your colleagues as well as your Area Manager being on hand, actively getting involved with the day to day to make sure you have everything that you need.
If this sounds like a great step for you then don't hesitate to apply or email Grant.Smillie @ teamlocum.com for more information.
Other jobs you may like
Bicester , England, United Kingdom