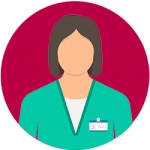 Job Detail
Job Description
A brand new Pharmacy are opening near to Bicester!
Now I know what you're thinking, a brand new Pharmacy means a completely new unit, new staff, everything new!… yes it does mean that, but it also means more than that.
This is an opportunity for you to step into a more clinical based role within community Pharmacy and become a Superintendent for the group.
This independent Pharmacy are connected to a GP Surgery nearby with over 21,000 patients, so opening a Pharmacy down the road goes hand in hand. They are looking for a Pharmacist to join this new team.
They are opening towards the summer time of this year so need someone to ideally step in before that time in order to help make sure everything is in place for day 1.
You will come in as the Superintendent Pharmacist and with that comes responsibilities. You will shape and design the service and processes from day 1. This gives you the flexibility to really make this your own Pharmacy and help the Pharmacy to operate in a successful manner. On site there will be nurse and GP clinics so therefore liaising with other healthcare professionals will be paramount.
Once you have set the Pharmacy up to operate in an efficient and effective manner and made sure to put the patients at the forefront of the service, you will be required to keep evolving the Pharmacy and help to keep it profitable. You will constantly look to review what is happening there and constantly look to improve; whether that is adding extra services, whether that is doing some community out-reach or other fresh ideas you might have.
Any form of prior business development knowledge is ideal, but not required. As long as you come in with a great attitude, the willingness to keep learning and the ideas of what makes a successful Pharmacy, they are willing to speak with you.
If this sounds like a good role for you then please don't hesitate to apply and we will be in touch straight away.
Other jobs you may like
Leighton Buzzard, England, United Kingdom