Once you log onto the website or web app you will be presented with this page, the first step is clicking the bookings drop down and then search vacancies.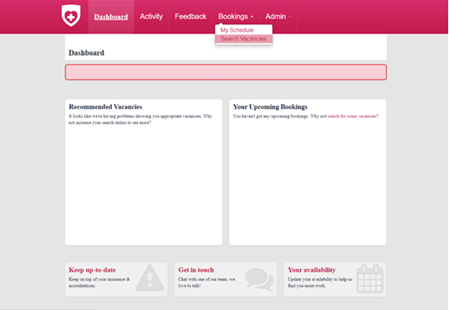 You can update your availability, this way you will only see shifts on days you are free (we will also stop pestering you on days you are relaxing) you can do this through the "your availability" tab.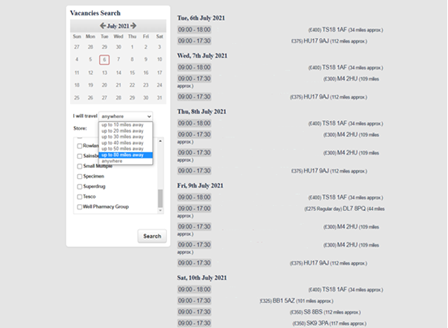 Once you have come through to this page you will be able to filter shifts. You can filter them by date, distance and by store!