This guide is about Your Profile page of the Team Locum Care app.
Your Profile Page can be accessed from a link at the top right of the screen.


The Profile Page has three tabs, 'Personal Details', 'Accreditations', and 'Policies and Procedures'. You can easily switch between the tabs by tapping on them.
So here is what you can find on each of the tabs:
Personal Details
The Personal Details tab is exactly what it says on the tin. Here you will find all of your personal details including your email address and phone number. From this page you will be able to change any of your personal details so that they are kept up to date.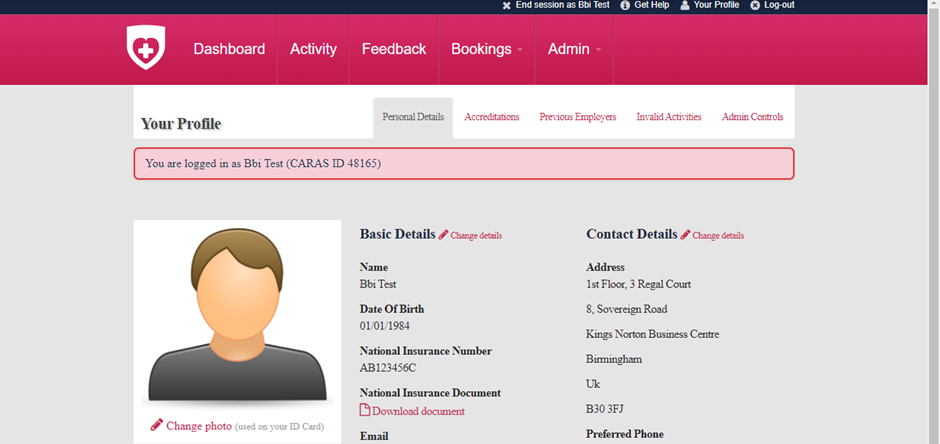 To make any changes simply click the 'Change Details' link which will be shown in red. You can then type in your information, type and confirm your password where requested, and then click save.
You are free to change these details as you like however if you change your name or email address you need to notify us separately.
Accreditations
The next tab long is the Accreditations tab. This page shows the which accreditations you have and when they are due to expire. Only the Care Team will be able to add and edit accreditations to this page.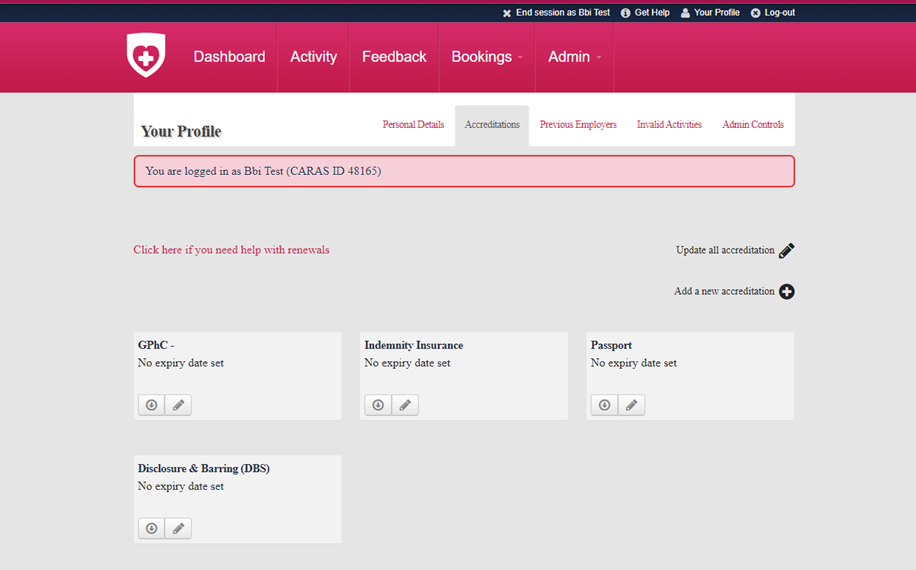 Policies and Procedures
On this page you can download and accept our policies and procedures. Its important that you read them thoroughly before selecting 'accept'
To download / accept the policies and procedures simples tap the 'Actions' button and then select either 'download' or accept'.