Permanent Roles
To keep up to date on the latest permanent roles click the link below to register your interest
Click Here
Pharmacist Manager-Hereford
One of the largest retailers and supermarkets in the UK are on the hunt for the right Pharmacy Manager to join their team.
Click Here
Pharmacy Dispenser- Harlow
Mon-Fri role, so no weekends. A non-customer facing role Working alongside a big team so plenty of support but attention to detail needed.
Click Here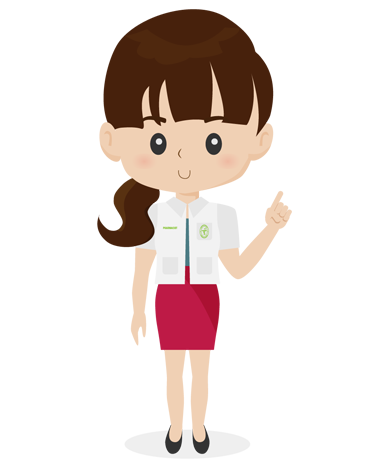 With the oversight of our Professional Services Director being a locum pharmacist himself, we can provide support and understanding to locum pharmacists that require it. Helping them navigate the world of dispensing systems and invoicing to just having a professional to call for support on clinical issues.
What differentiates Team Locum from the vast majority of other Locum Pharmacy agencies is our online registration which is the most in depth of any other pharmacy agency in the country. Our compliance is the standard by which many of our clients measure other pharmacy agencies by.
With a 7 day a week service, open from 7am every day and closing at 10pm we are always on the other end of the phone for when you need a locum pharmacist. The service is design for when you have a last-minute sickness at your practice or if your regular locum pharmacist isn't available, you do not need to cancel your clinic as Team Locum can have another locum available for the start of your day.
"As soon as I qualified as a pharmacist I signed up with Team Locum and WOW! what a fantastic experience. Beginner's luck as a pharmacist? I don't think so! - Friendly and professional service from confirming a booking through to dealing with queries after. Cannot fault these guys. Keep up the good work. A special thanks go to my man Mitch :)"
"Having used Team Locum both as an employer and also as a locum I can categorically say they provide an excellent service. Team Locum respond quickly to any correspondence and are friendly and helpful. As a client I found Team Locum do a great job supplying locums. As a locum I have found Team Locum to be fantastic for finding work. I have found the online availability calendar to be really useful."
"Team Locum have a genuine approach to customer needs, they are an enthusiastic and reliable bunch with a 'can do' attitude. They make my job as a pharmacist coordinator genuinely more straightforward. Their determined nature makes them one of the best providers of Locum Pharmacists in the business"
"I've been with Team Locum for almost a year now and I find them a wonderful locum agency to be signed up to. They are brilliant at finding you regular locum work and are very engaging to try to get you the shifts that suit your needs throughout the year. There's always a friendly voice on the other side of the phone to help you get as many shifts as possible and also help you with work related issues. An outstanding locum agency!"
"We have used Team Locum for many years because they provide such a great service. Always there on the end of the phone, always cheerful and lots of lovely locums. Thanks very much for your excellent friendly and efficient service."
"I've been working through Team Locum full time for the last couple of years. I've had more work than ever before and it certainly has improved my work/life balance with more local work compared to previous agencies I worked for. Their staff have always been friendly and very helpful in finding convenient shifts and chasing up outstanding payments. I highly recommend them."
"Being a locum in Birmingham I was concerned about the level of work that I might be able to get from an agency but Team Locum regularly fill my diary week in week out with work in locations I want to travel to, that aren't too far from home, as well as managing to get me a competitive rate all year round"
"Team Locum never fail to provide an experienced and highly skilled locum pharmacist for my store, both for long term vacancies and short notice emergencies whether it is peak season or not. I find that the locum who arrives understands the requirements of my store and works hard to deliver the services and provide the friendly service that my customers have come to expect. I would recommend them to any pharmacy that is in need of a locum pharmacist"
"I have been working with Team Locum for many years and work closely with a number of their consultants whom I have grown to appreciate their industry knowledge and get straight forward answers to questions on what is or isn't possible. I find their website very simple to use and often have it as a point of reference when I am planning my rotas. I can see who is booked at which store as well as the hours, rate and the distance they're travelling, which is perfect with the interchangeable nature of modern day pharmacy locuming"
"As a dinosaur of the 'technophobe' variety who only bought a smartphone in response to the birth of the website I find it remarkably easy to use. I simply put the present month's website 'apply for bookings' page on the front page of my smartphone screen. Even in a busy environment I find it easy and quick (about 30 seconds) to keep up with new booking opportunities arriving through the day. This I believe gives me the best chance to get the kind of work I love doing."
"I've been working primarily with Team Locum for the last 8 years now and they have always been able to provide me with consistent, full-time work. Everyone there is a pleasure to deal with and every matter is dealt with promptly and professionally. Thank you to everyone at Team Locum for all their hard work and effort!"
"I have been with Team Locum now for about ten years, and have seen a tremendous expansion of the company in customer services for both clients and pharmacists by gigantic improvement of their website. The website is one of the most user friendly that I am using. I also like the family atmosphere each time I ring to speak to the staff. No matter your challenge, the staff are always willing to help. Keep it up Team Locum!"
"I have worked with the guys at Team Locum for the last two years on and off and have found it to be a very enjoyable experience. I enjoy picking up the phone to speak with their consultants who are always very friendly and positive. They work hard to find me the shifts I need and always help with any queries about payment delays from clients."
Worked with the company since 2015. Efficient, reliable, and very friendly staff. Treat you as a person rather than as another number. Highly recommend for locums whether full time or part time.
Team Locum is a very professional agency, they let locum and client have their says to the satisfaction of all. Good service.
Really good team and very helpful. As a locum pharmacist who has always used them, I would definitely recommend them as they can always find me a shift (even if it's late notice) and I have never had any problems with them.
Great team, quick response to emails and queries. Couldn't ask for more. In particular, special thanks for Harvey. He has been very helpful. Thank you for all the team and their hard work.
The best locum agency I have worked with. They're professional, flexible and always had work for me. Thank you so much!
Team locum is an excellent agency, highly professional flexible and always provides job needed at good rate.
The ultimate locum company. Have provided me with consistent work since 2019. Always good rates and supportive when problems occur. They always respond quick to queries and a very thorough with their timetables and reminder texts. Would recommend.
I have been using Team Locum for a number of years have always been happy with the service from all the members of staff, my main contact is Kyrie and he's always very professional and helpful.